Connected at heart
An award-winning insurtech
Digital-first, data always
Ticker provides connected insurance (telematics), making insurance work for how people live now. We're building the flexibility and control that customers have been asking for.
The motor insurance battleground will be won or lost in the next 10 years – if not five. The winners will be those with the most sophisticated approach to pricing and connected car data, so Ticker applies data science across pricing, underwriting, customer engagement and claims.
What separates us from other insurtechs is our forensic focus on loss ratio and unit economics. We never forget the fundamentals of a successful insurance business.
With the track record of our founding team, we know what it takes to build something that's not just brilliant, but sustainable.
Create a positive vibe
Together we have created something very special. We like each other, we support each other, we trust each other and we celebrate our individual, team and company achievements with pride.

Design products people want to buy
Developing affordable products for different lifestyles is our bread and butter. When we design products, we ask ourselves – would we buy them?
Stay restless
We're intellectually curious. We develop new and exciting products that keep life interesting for our customers, our investors and our people. We make quick decisions, cut red tape. We respond rapidly to change. We have a desire to know more, grow faster, be better and become the best.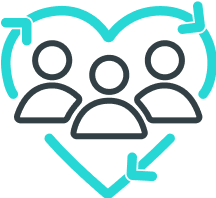 Make life easier
We design seamless processes backed up by great technology, with customer experience at the heart of everything. We always want to do more for our customers. Our technology will both delight our customers and go unnoticed if we're doing our job right.
Diversity and inclusion
Different perspectives combine to create magic. In 2020, we went remote-first and we've never looked back.
Offering flexibility to people from all kinds of locations and life circumstances means we can find the diverse talent we need to stay ahead.
Wellbeing
While we're always pushing forward, we never forget that our resilience as a team is maintained by healthy balance and emotional support.
Creativity and tenacity can only flourish in a good working environment, and we've invested in that from the very beginning of Ticker.
Are you a Ticker person?
We're always looking for people to help us keep building.
Ticker is driving to be one of the most successful insurers in Europe, so if you want to join us on that mission, have a look at our open roles.
Ticker's three pillars
Ticker was founded in 2018 by some of the biggest names in the insurance industry, with backing from the founders and our VC partners. We built the business on three pillars.
Product
In 2019, we launched our first connected products for van and novice drivers, to address the escalating costs they were facing.
Since then, we've developed a product for low-mileage drivers looking for more flexibility in their insurance and a product for electric vehicles.
Our roadmap includes products for convicted drivers, drivers new to the UK and older drivers.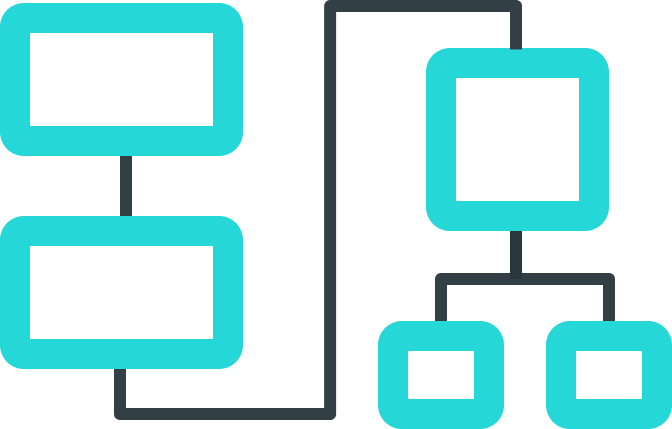 Ecosystem
We've architectured an ecosystem that lets us design, build and launch products in rapid timescales.
At Ticker, we build everything cloud-based, so production is centralised and collaborative across the business.
Data
At heart, Ticker is a data company. We use data across everything, so information flows freely to inform every decision.
For customer experience, that means using machine learning to continually improve our chat bots based on sentiment. In pricing, that could be combining connected car data with third-party data inputs to create a super-personalised renewal quote.
It's all connected.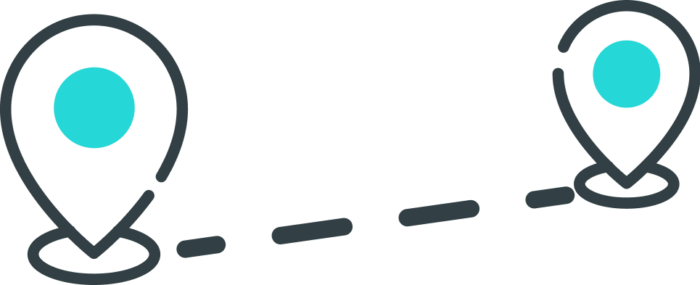 Ticker milestones
Q1 2018
Formed

Brought together a stellar team of insurance experts with a track record of success, with £4.6m of seed capital.
Q1 2019
Sold first policy

Ticker became official when the first policy for our novice driver product was sold.
Q4 2020
£10m Series A investment

Led by Eos Venture Partners, we raised £10m in Series A funding.
Q2 2021
Excellent rating on Trustpilot

Our score moved up to 4.5 stars out of 5, with customers consistently praising our service. It's the highest rating in our peer group.
Q2 2021
GoCompare Making Insurance
Easier award

Our mission to make connected insurance work for everyone was recognised by a panel of experts, as well as customer polls and reviews.
Q3 2021
Named in the Future50 top insurtechs in Europe

20 C-level judges researched and rated thousands of insurtechs, choosing Ticker from a shortlist of 300.
Q1 2022
£100 million of policies sold to date

After three years and three products, Ticker has achieved £100m of revenue since launch.
Q4 2022
Insurance Times Tech & Innovation Award

Ticker won Best Insurtech Startup at the 2022 Insurance Times Tech & Innovation awards, for everything we achieved as a startup and insurance innovator.
Q1 2023
Five connected products live

Ticker has propositions for novice drivers, van drivers, low-mileage drivers, convicted drivers and electric vehicles.